My 2014 Riley Technologies/Lunsford Titanium SRT Challenger 392R is ready for the 2014 Pirelli World Challenge season GTS class!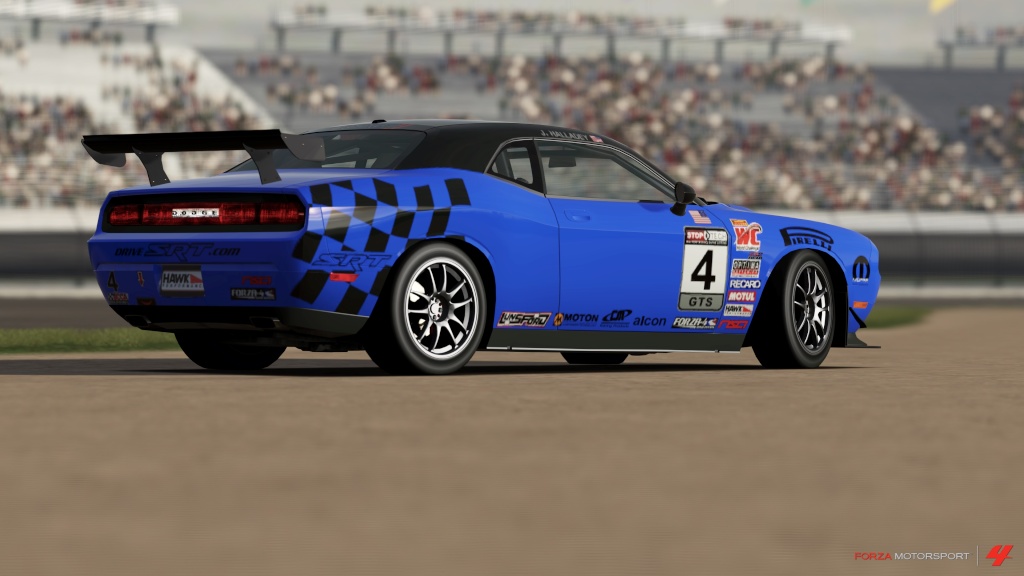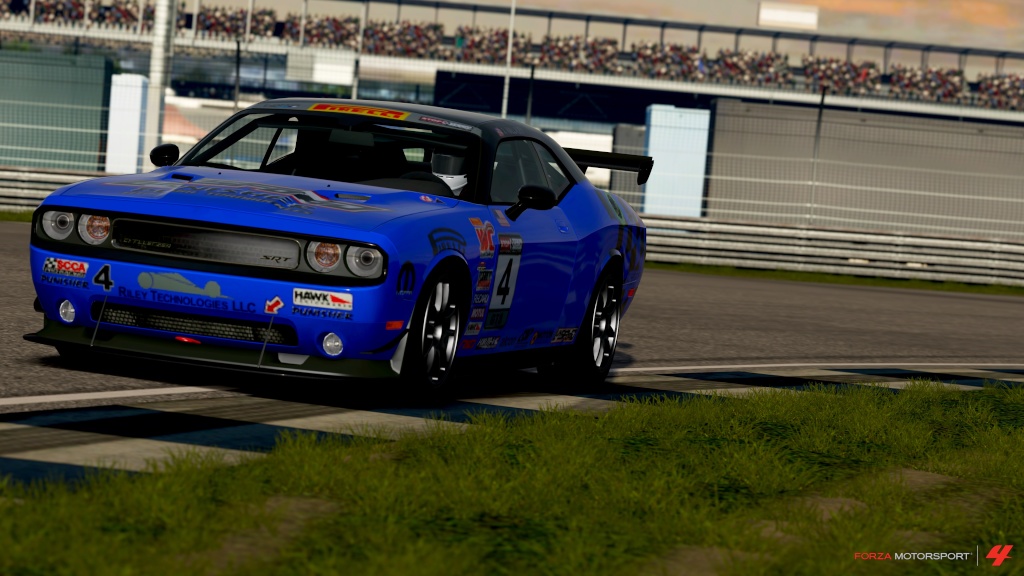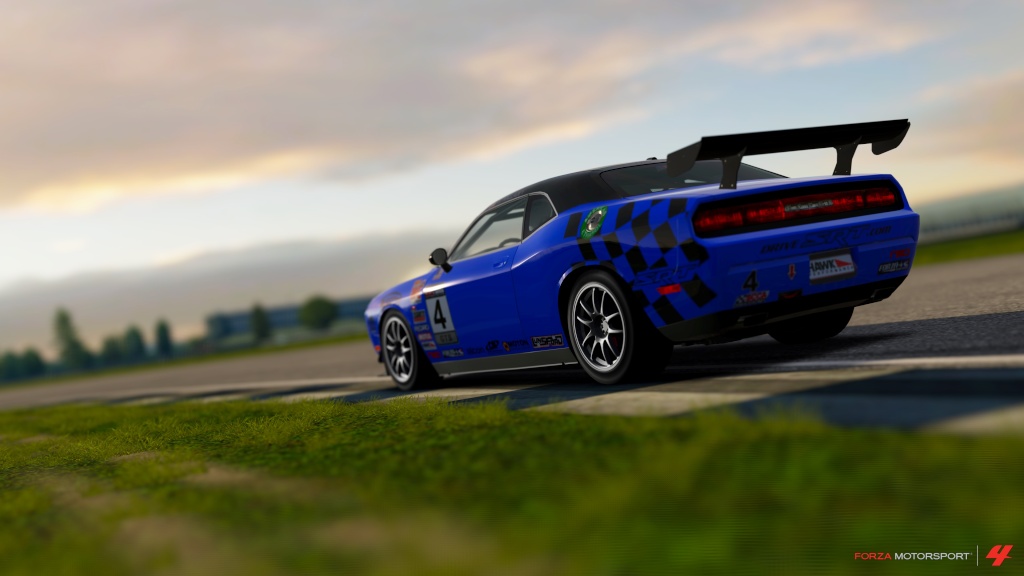 Based off the TPN/Blackforest Racing 2009-2010 GS Challengers
_________________
Win The Day! I love my Ducks!



Posts

: 943


Join date

: 2012-02-15


Age

: 34


Location

: Oregon



Shout out to Avanti for taking the awesome pics, Thanks Geoff!
_________________
Win The Day! I love my Ducks!



Posts

: 943


Join date

: 2012-02-15


Age

: 34


Location

: Oregon



Simcik Racing's #5 Shiner Bock SRT Challenger 392R: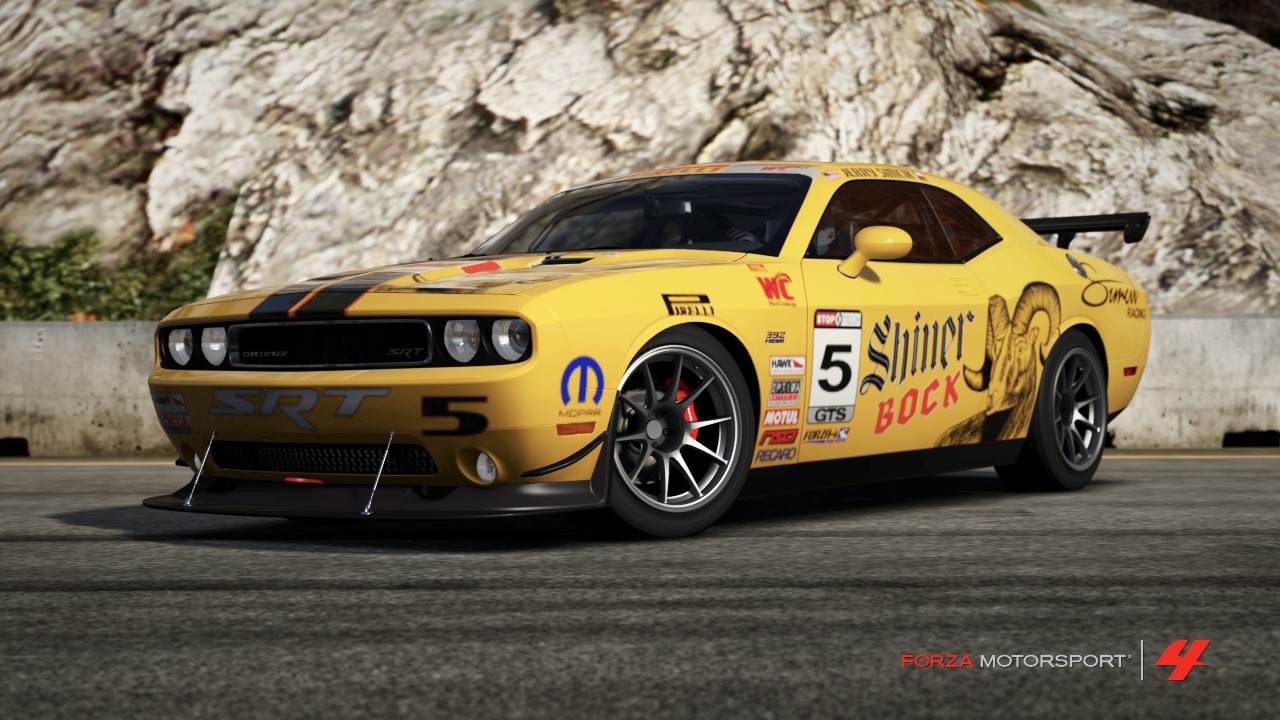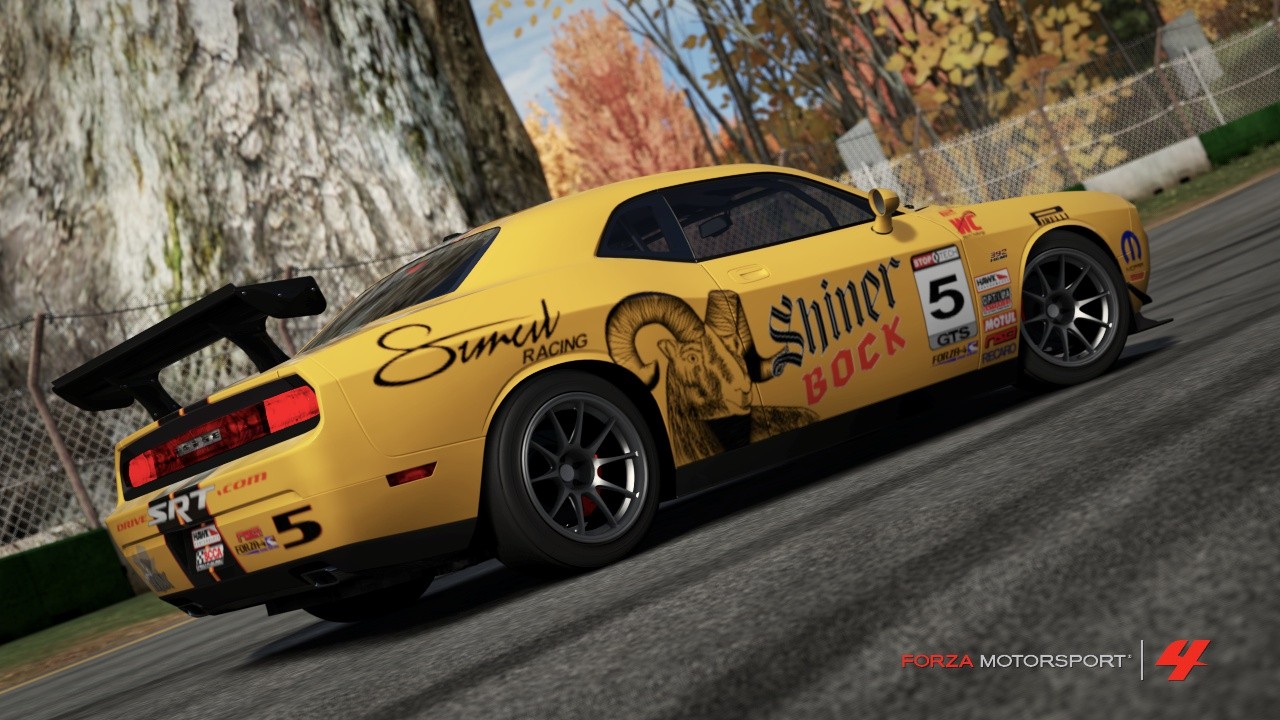 Introducing the Simcik Racing #5 Sim's Box Fiat 500: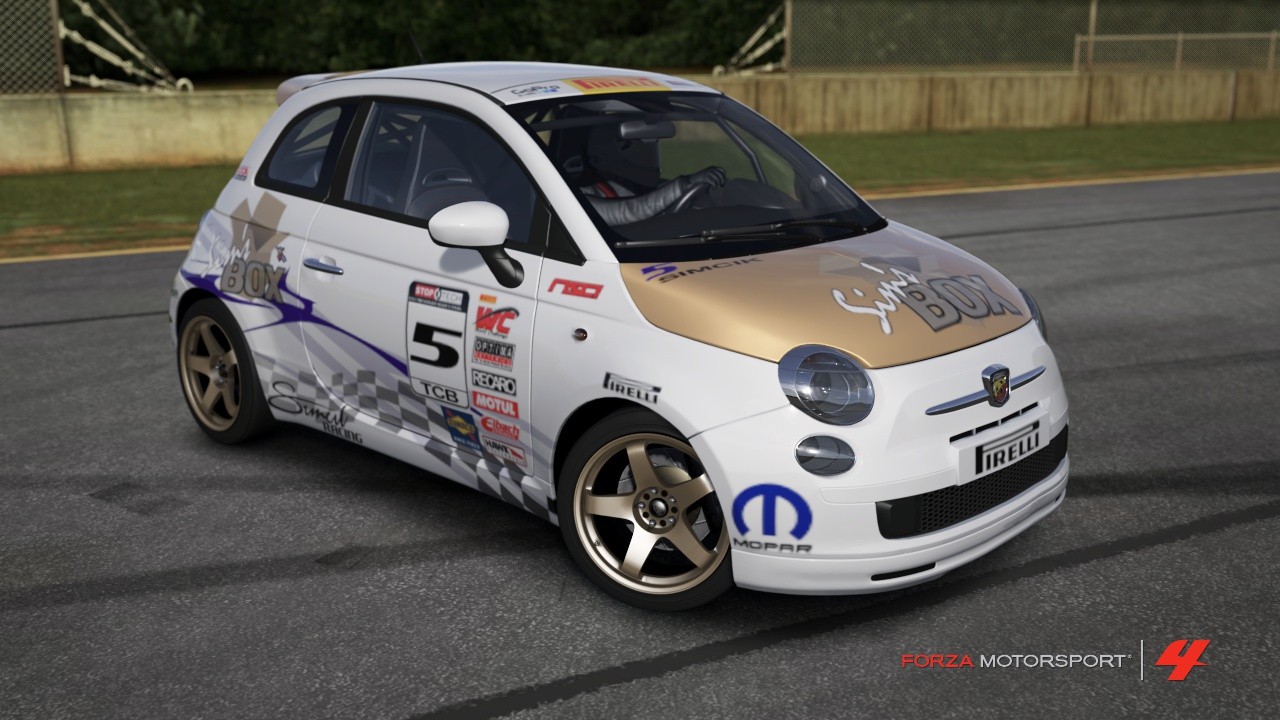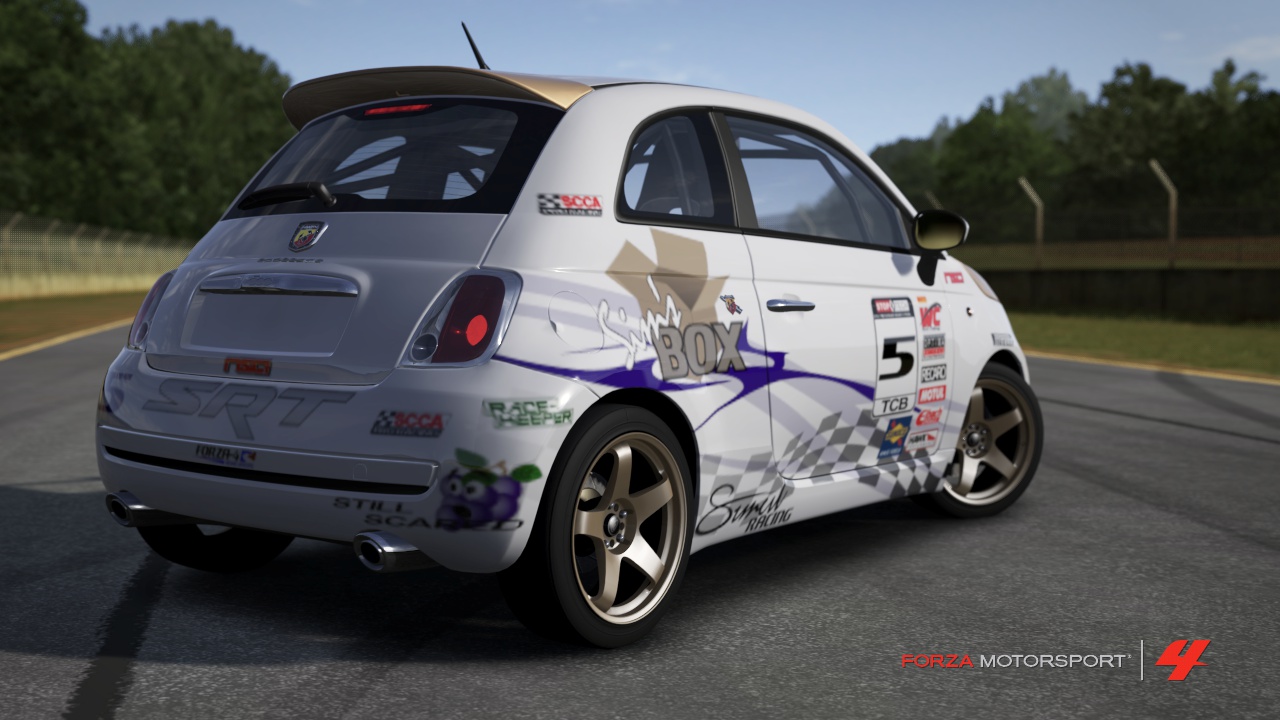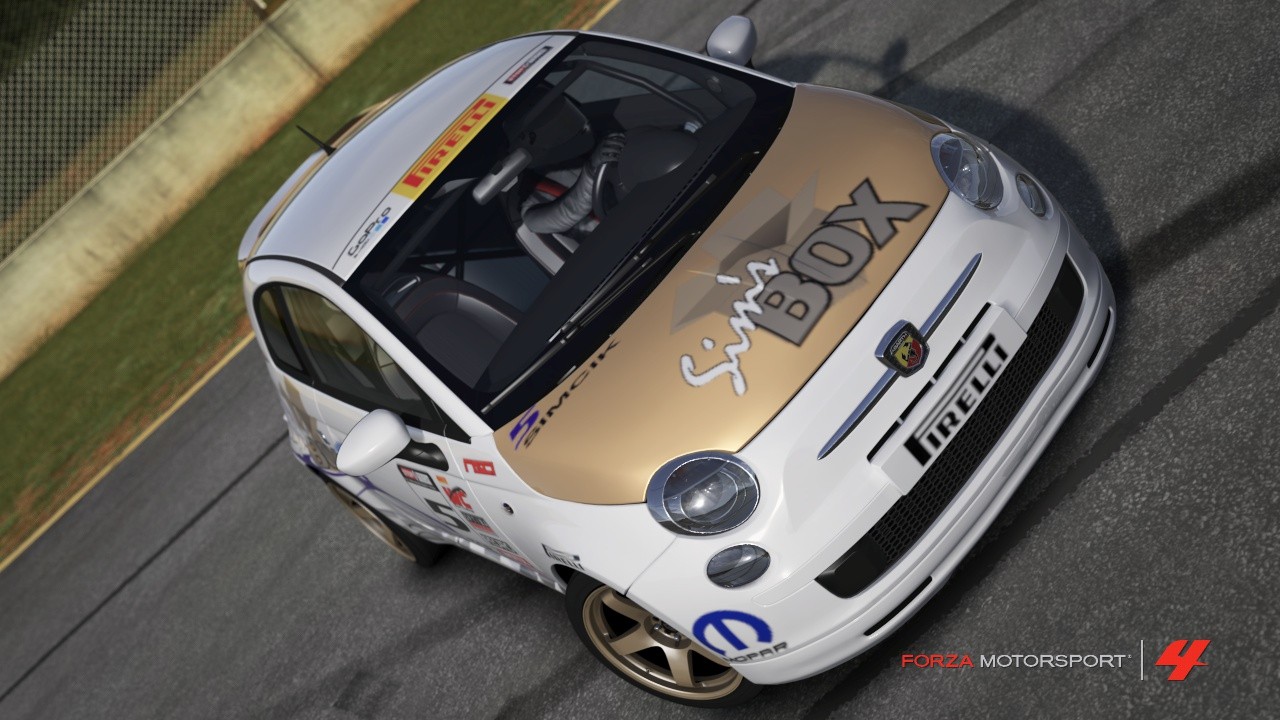 Niiiice hot hatch.


Did you guys start season 2 already?  I posted somewhere else, but can't remember where.  LOL.  Sorry.
Pirelli World Challenge just finished Week 1.
I thought so when I saw the standings.  Was it fun?  Good racing?  I'm not sure I'd be ready for that kind of racing yet, because I have no clue how to tune. 

If I wanted to practice with the types of cars you guys race, how would I go about doing that?  I don't understand the reduction in power and how I would build a car like that to practice with.
Join us in TC-B then! The only thing that's tuneable are the tire pressures. Racing was close in all classes. These guys have spent a lot of time to get the cars close from the start, and they make adjustments every week. We'ml be practicing tonight. Jump in and run some laps, then see what you think.
What's TC-B?  Touring Car?  Where do you have info on that?  How can I build a car?  What car can I build?  What time are you guys practicing?  Can I friend you on the box?  I have Avanti and Squid as my friends so far, but I'm just starting to poke my big toe into your group here.  I have been looking forward to the Trans Am series (Albeit I'm actually more interested in driving a U2 car).  But I haven't raced any race like that, other than world tours and getting my butt kicked in on line lobbies.
The TC-B info is on Nien Shiza's site, which is linked at the bottom of our Home Page and in the PWC info thread.
I'm signed up and excited, but I'm not sure I'll make it tonight.  I've got kind of a hairy day.  Tomorrow too.  So...  but hopefully next week.  I should tell dirtydawg73.
---
Permissions in this forum:
You
cannot
reply to topics in this forum